THE LITTLE RED TRAIN UNESCO WORLD HERITAGE PROPERTY
Bernina express is one of the most spectacular ways to cross the Alps. An unforgettable train ride across the Bernina pass at an altitude of 2250m.
On the epic journey from Chur to Tirano, through St. Moritz, you'll head through 55 tunnels and cross 196 bridges.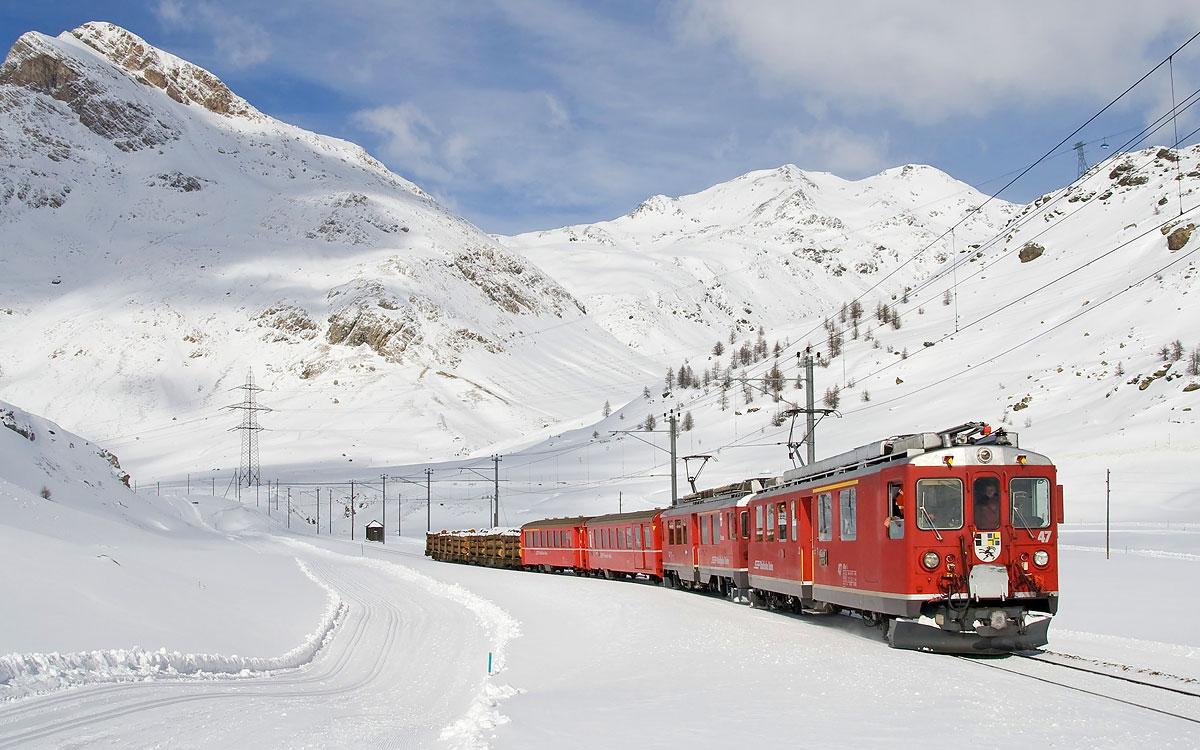 The journey will hold you captive with highlights like the Montebello Curve, with its view of the Bernina massif, the Morteratsch Glacier, the trio of lakes Lej Pitschen, Lej Nair and Lago Bianco, Alp Grüm, and the circular viaduct at Brusio.
Now you see why the Bernina/Albula line has long been the heart of the UNESCO World Heritage Property.
---
EXCLUSIVE EXCURSIONS ON THE BERNINA AND GLACIER EXPRESS
INFO AND BOOKING
---
WHERE TO SLEEP IN ST. MORITZ - HOTELS, B&B, APARTMENTS
St. Moritz is a mountain luxury resort and offers a lot of hotels and holiday houses. It is possible to find an accomodation also in others villages of Engadin.
Thanks to pictures, facilities informations and reviews, You can check easly the availability of Hotels, B&B and Holiday Houses in St. Moritz and Engadin and book the best solution for You, using this link:
BOOKING - HOTELS B&B HOLIDAY HOUSES IN ST. MORITZ
---
DON'T MISS THIS ITINERARY OF THE ALPS
SAVE IT NOW. It is Easy! Just Log-in your MyAlps personal area and then Add it to your MyExplorAlp Wishlist using the follow botton:
Are You not registered to Myalps yet? Do it here: MyAlps
---
DO YOU HAVE QUESTIONS OR SUGGESTIONS ABOUT BERNINA EXPRESS?
CONTACT US NOW or let Your precious comment or suggestion in the follow Comment Form of this page.