ANDERMATT - ACROSS 8 PASSES IN THE HEARTH OF SWISS ALPS
This peaceful town at the foot of the Gottard Massiv boasts an idyllic strategic position, at the crossroads of the biggest major Alpine artery and has eight mountain passes nearby.
Its central position makes it easily accessible both in winter and summer. In winter, the various ski resorts in the Ski Arena Andermatt-Sedrun have an extensive choice of pistes for all levels and heights.
The Gemsstok is a mountain for free riders and those who love steep slopes. The Natschen and Sedrun are ideal for those who love a relaxing ride with family. With over 100km of runs and well signposted trails for snowshoeing or other winter trails there is plenty to do to outdoors.
Whoever is searching for a speedy sled ride, has three slopes available. Cross-country skiers with find 28 km of pistes for the classic style and skating style in Ursental and 12km in Sedrun.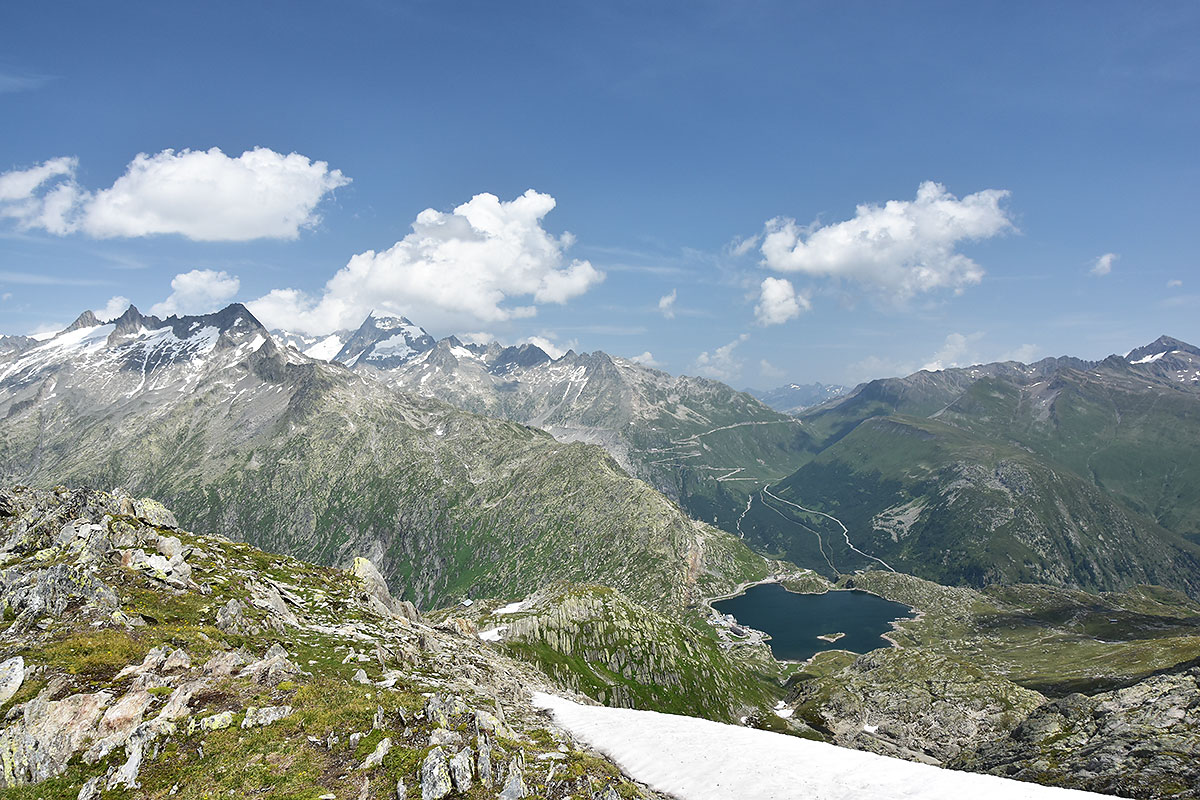 In the heart of the Swiss Alps excursions, tranquillity, nature and guaranteed snowfall.
A multi coloured summer is offered in Andermatt. Thanks to being in the vicinity of 8 epic Alpine passes (San Gottardo, Novena, Oberalp, Furka, Grimsel, Susten, Klausen e Lucomagno), becoming the perfect starting point for a paradise of excursions, cyclists, motorbikes, families and mountain bikers.
We strongly recommend a visit to the Sasso San Gottardo museum where up until a few years ago, a secret Swiss army artillery was concealed here, right in the belly of the mountain.
Andermatt is a tranquil friendly town, central hub for the panoramic Swiss railway and Glacier express, still well conserved with typical buildings, perfect for those looking for peace and contact with nature.
CLOSE TO OUR HEARTS
"Biking on the passes and end the day with a dinner in the historical center eating "Roasti" patetos and drinking a cold bier."
---
WHAT TO VISIT IN ANDERMATT AND IN THE NEARBY REGION
IN THE VILLAGE:
1. Enjoy the Roasti patetos in a typical restaurant

2. Walk to the little white church "Mariahilf Kapelle"
IN THE NEARBY REGION:
1: Do you like ski en freeride? Cool, this is the best location in the hearth of Switzerland.
2. Biker, Motorbiker, vintage Cars lover... 8 passes to cross!!!.
3. Visit the San Gottardo Museum.
4. Get on board of the Glacier Express to discover the swiss mountains from Zermatt to St Moritz.
WHEN TO VISIT ANDERMATT
We spent a beautiful days in this village during Summer and Winter.
We suggest a visit all year.
---
WHERE TO SLEEP IN ANDERMATT - HOTELS, B&B, APARTMENTS
Andermatt offers a large number of hotels and holiday houses. It is possible to find an accomodation in the town or in the panoramic villages of the valley.
Thanks to pictures, facilities informations and reviews, You can check easly the availability of Hotels, B&B and Holiday Houses in Andermatt and book the best solution for You, using this link:
BOOKING - HOTELS B&B HOLIDAY HOUSES IN ANDERMATT
---
HOW TO GET TO ANDERMATT

Andermatt is located in the center of Switzerland. It is well connected and accessible by pubblic transport.
The passes in winter could be closed and Andermatt is accesible driving on the road n°2 only.
FLIGHT CONNECTIONS: Check here for your flight on:
ZHR - Zurich airport 1,40h
BSL - Basel airport 2,00h
MXP - Milan Malpensa airport 2,30h
---
DON'T MISS THIS CITY OF THE ALPS
SAVE IT NOW. It is Easy! Just Log-in your MyAlps personal area and then Add it to your MyExplorAlp Wishlist using the follow botton:
Are You not registered to Myalps yet? Do it here: MyAlps
---
DO YOU HAVE QUESTIONS OR SUGGESTIONS ABOUT ANDERMATT?
CONTACT US NOW or let Your precious comment or suggestion in the follow Comment Form of this page.